What are the choices we make and their impact on us and the people around us?(containment)

What are the choices we make and their impact on us and the people around us?(containment)
This is a story about the choices we make and the narratives we create to live with decisions, no matter how absurd or painful, our logic becomes full proof. Containment is a short story written by Alex Nichols. In 2011 I was invited by Headlands Center for the Arts to perform my piece 'Containment' in their "Breaking Ranks" series.
This story and performance explore the risks of our narrations. What are the choices we make? How do those choices impact us?
"Dressed in a white Tyvek suit, inside a white vinyl chamber, Alex reads, eerily portraying invisible contamination."
Headlands Center for the Arts, "Breaking Ranks" in military usage indicates the movement of a group to fall out of line, allowing each person to go his or her own way. The Bay Area artists, performers, and writers included in this annual exhibition break ranks from the status quo to investigate the arbitrary division between Nature and Culture. The diverse media in the exhibition, including drawing, painting, photography, video, painting, sculpture, and live performance reveal the products and processes of culture as part and parcel of human nature, enough to make culture at least second nature for humans everywhere.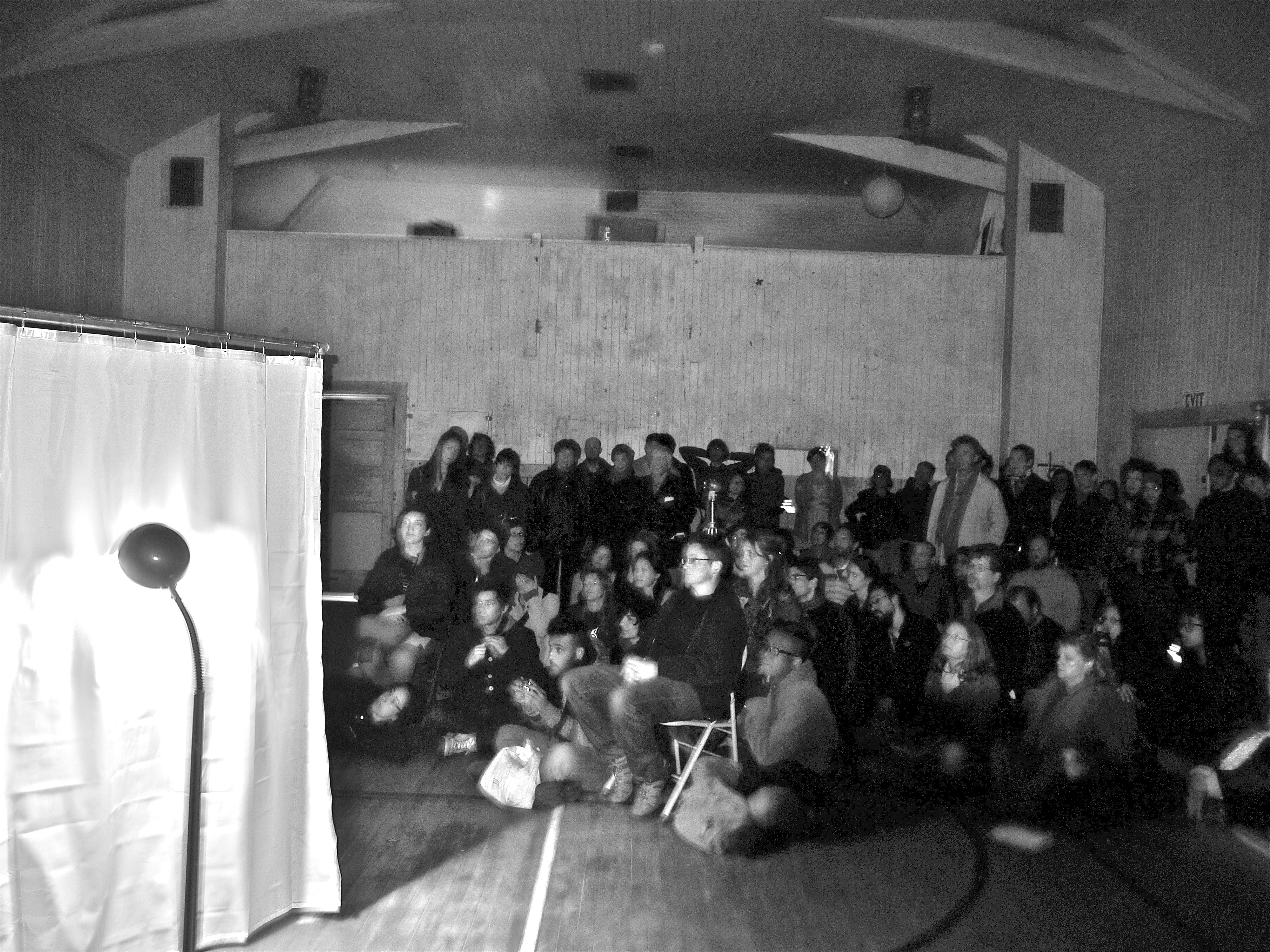 Press:
SF Weekly
. Heidi De Vries. February 14, 2011.